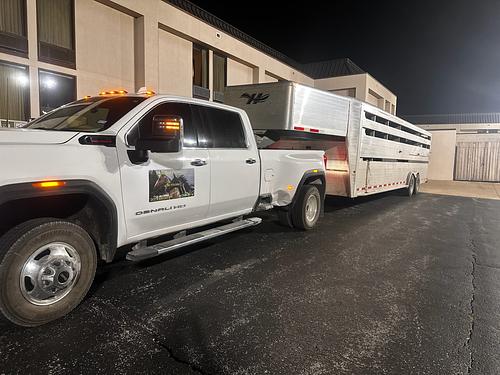 Texas Best Haulers LLC
Owner name

Jennifer Strickland

Location

Operating authority

MC1540914

Transport Types

Equine

Livestock

Small Animal

Company Bio

 DOT# 4061063 MC# 1540914 .
30 years of hauling and a lifetime of equine experience. We provide hay, water, and mineral blocks for the ride, and keep you in the loop with frequent photo updates about your horses' trip. Commercial insurance with Progressive. USDA Certified. Thanks for considering us !! 
Hiring a Safe Animal Transporter: A Quick Guide
When hiring an animal transport company, ensure they meet your pet's safety requirements. Research thoroughly, use platforms like Hauling Buddies, and choose a transporter that fits your needs. This guide aims to help you safely move your animals to their next destination.
Read more