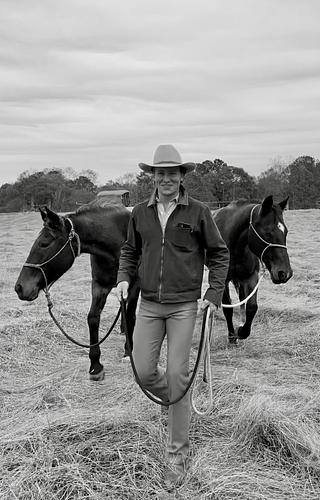 Cunningham Equine, LLC
Owner name

Ben Cunningham

Location

Operating authority

1503092

Company Bio

I am Ben Cunningham, owner of Cunningham equine LLC. I am a professional horse trainer. I start colts, help sort out problems with older horses and finish ranch horses. Cunningham Equine is also a DOT compliance and insured horse transporter. Our route is from the mid Atlantic region, down to central Florida as well as Texas and the Midwest. We have experience handling all types of horses, we can handle hard to load horses and weanlings.
Hiring a Safe Animal Transporter: A Quick Guide
When hiring an animal transport company, ensure they meet your pet's safety requirements. Research thoroughly, use platforms like Hauling Buddies, and choose a transporter that fits your needs. This guide aims to help you safely move your animals to their next destination.
Read more