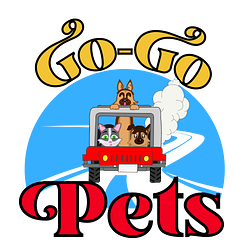 Go-Go Pets
Owner name

Michelle Battle

Location

West Chester Township, Ohio 45069

Operating authority

USDA certified

Transport Types

Small Animal

Website

Company Bio

Go-Go Pets is a family owned small business that is USDA certified, licensed, insured, and has the American Red Cross Cat and Dog First Aid certification. We are dedicated to transporting domesticated pets in our local area and throughout the U.S. while providing care for your fur baby as if they were our own. They receive the highest quality care while getting them from point A to point B.
What should you look for when hiring an animal transport company?
Trusting someone with your animals is a big decision and should not be taken lightly. Understand the safety requirements specific to your pet and do your research before hiring a transport company. Use websites like Hauling Buddies to discover your transport options and pick a transporter that meets your needs. Hopefully, this article will provide you with the tools you need to get your animals safely on to their next adventure.
Read more