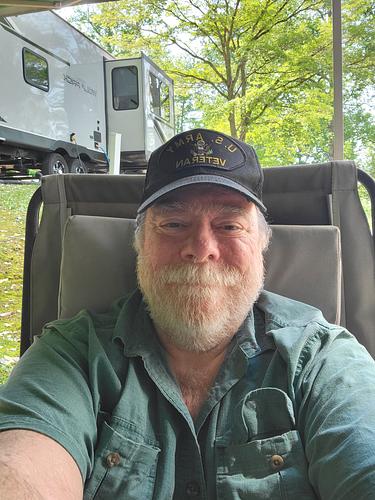 The Happy Nomads Transport
Owner name

Peter Benac

Location

Operating authority

Not Provided

Transport Types

Livestock

Small Animal

Company Bio

The Happy Nomads Transport a veteran owned company. Thank you for taking the time to read this.  Our name is derived from our love of travelling with our dogs and our 5th Wheel.  Our other business is the Happy Nomads Crafts and it just made sense to change Crafts to Transport.

    I am a current Class A CDL holder and have experience transporting goods all over the US.  My truck is equipped ro handle bumper pull, 5th wheel and gooseneck trailers.  If I bid on trailer transport you can rest assured my truck can handle your trailer.  

    I have been a canine handler and trainer for over 50 years. I specialized in big and giant breed training.  I haven't met a dog I didn't like yet.  I won't carry more than one pet at a time unless they come from the same location.  This will make my rates a bit higher, but you can rest assured your pet will get the same love I give my two German Shepherds.

      During the transport I can be GPS tracked and will provide you with the link to my GPS tracker.  I can be reached on my cell phone (handfree of course) at anytime during the transport. I will provide you with photos and voice updates along my route.

   Once you accept my bid I will ask for 50% up front to secure your transport. The balance will be due upon pickup   I accept all major Credit Cards, Zelle, Venmo and Cashapp.


Hiring a Safe Animal Transporter: A Quick Guide
When hiring an animal transport company, ensure they meet your pet's safety requirements. Research thoroughly, use platforms like Hauling Buddies, and choose a transporter that fits your needs. This guide aims to help you safely move your animals to their next destination.
Read more