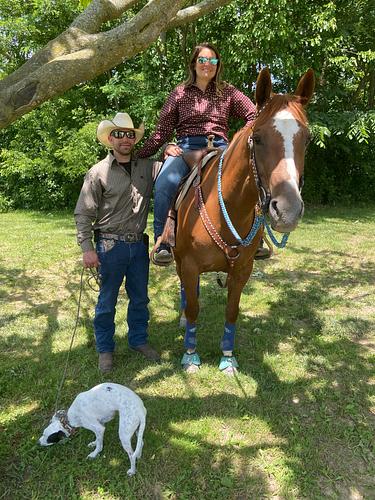 Arrow A Farm
Owner name

Erin Andrews

Location

Operating authority

Not Provided

Transport Types

Equine

Livestock

Small Animal

Company Bio

Hello! I am a 34 year horsewoman with decades of experience in rescue, rehab, training, handling stallions, raising foals, and large and small animal veterinary technician. I run a Hart 4 horse slant load, so my trips are mostly direct and dedicated, not like many of the big companies who zig zag the country. I carry Banamine and sedation on hand in case of emergency. Visit my Facebook page "Arrow A Farm" for dozens of reviews from my happy customers. 
Hiring a Safe Animal Transporter: A Quick Guide
When hiring an animal transport company, ensure they meet your pet's safety requirements. Research thoroughly, use platforms like Hauling Buddies, and choose a transporter that fits your needs. This guide aims to help you safely move your animals to their next destination.
Read more